Healthy Paws Club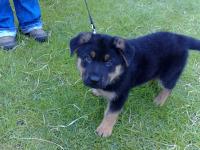 Here at Manchester Street, it is a strong belief of ours that "prevention is better than cure" which is why we have designed our Healthy Paws Club for cats and dogs. This is to help give your pet the best preventative health care package.
Our Healthy Paws Club is a new and easy way to spread the cost of routine preventative care such as vaccinations, worming and flea treatments.
When you join our Healthy Paws Club you'll also benefit from a 10% discount on all services that are provided by our practice (excluding microchipping amd medications) such as primary vaccinations, routine neutering,routine dental scale and polish, kennel cough vaccination (intranasal) and rabies vaccinations.
Our plan also includes a 6 monthly health check for your pet with one of our veterinary surgeons. This is a great opportunity for you to raise any concerns that you may have with the vet.
If you would like to sign up to our Healthy Paws Club then please call into the surgery and speak to one of our team who will be more than happy to give you more information or complete an enrolment form with you.