Puppy Parties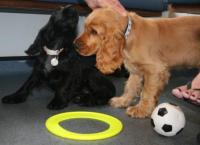 We will soon be running Puppy Parties at our surgery once again for any puppies that are registered with us and that have completed their vaccinations.
This is the perfect opourtunity to gain some basic advice on puppy care, training, insurance and socialization.
Please check back for more information on dates and further information.